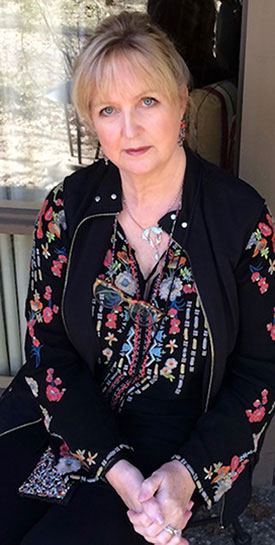 Biography
Susan was born in Northumberland, England, close to the Scottish Border counties and the Lake District.
After studying at Newcastle College of Art Susan worked as a watercolor artist for Halcyon Days of London. Halcyon Days, having a royal appointment to her Majesty the Queen as suppliers of Objets d'Art, offered ample opportunity for Susan to broaden her talent.
In 1981, Susan relocated to California and studied with several prominent artists, such as the late Jade Fon, Tom Nicholas, Gerald Brommer, Betty Lynch, Frank Webb, Irving Shapiro, Leo Smith and Carrie Burns-Brown.
Her work is included in many private and corporate collections, including Kaiser Permanente and Genentech.
Affiliates, Art Shows and Organizations associated with Susan's work:
Master Artist Member of the California Watercolor Association
Signature Member of San Diego Watercolor Society
San Diego Watercolor Society International Exhibition
Springfield Museum of Fine Arts Exhibition in Massachusetts
Nature Company Bay Area Show
Sausalito Art Festival
Numerous private and corporate collections